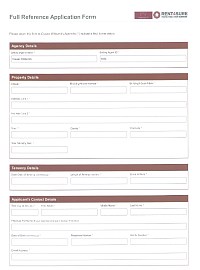 Tenancy Application Fees 2018
Agency fees
Administration Fee (per property) £ 166.67 – plus vat (£200.00)
Tenant Reference (per person) £ 70.00 – plus vat (£ 84.00)
Guarantor Reference £ 70.00 – plus vat (£ 84.00)
Should any Tenant(s) change their mind and no longer want to proceed with the Tenancy no fees will be refunded.
If the Tenant(s) fails the Referencing the fee taken for the credit checks will be non-refundable.
If the application is declined after Referencing a fee of £120.00 plus vat will be refunded.
Documentation
All Tenants and Guarantors are required to provide the following documentation to support your application:-
? A copy of the Driver's License or Passport
? A copy of the last 6 month's Pay Slips or Bank Statements
? A copy (within the last 3 month's) of a recent Utility Bill (e.g. water, gas, electricity. Which must state name/s and current address/s)
Application Procedure
Please note we do not accept anyone with Housing Benefits. Also if you're under the age of 21 you must be supported by a Guarantor.
An individual (Tenant or Guarantor) application form must be submitted by all adults appearing on the Tenancy Agreement.
Stage 1:
Please ensure you provide us with all your contact details this to include an email address and all relevant documentation as stated above. The Referencing fee and Administration fee are payable at this stage.
Stage 2:
We will submit you details to our Independent Reference Company who will then send you an email with a link to your application form. You will need to fill in all the relevant sections and submit the form. It is advisable to let your Employer know that they might be contacted by the Referencing Company to speed up the process. We will contact you directly to discuss the outcome.
Stage 3:
On a successful application, we will arrange an appointment for you to sign the Tenancy Agreement, Property Inventory and hand over the keys at the office.
Any Legal Fees, First month's Rent and Deposit are payable at this stage. Please note: If any Reservation fee has been paid this will be deducted from the first month's rent. Unfortunately, we do not accept personal cheques or cash. The rent and bond must be paid into our Account (see below) three working days before the actual sign-up.
SANTANDER CLIENT ACCOUNT:
Account Name: Craven Wildsmith LLP Client Account
Account Number: 10668029 – Sort Code: 09 – 02 -22
Craven Wildsmith are members of the Royal Institute of Charted Surveyors (RICS) as such all client money is protected through the RICS clients' money protection scheme.
The Money Laundering Regulations 2007 aim to help business identify the risks and protect against criminal activity preventing criminals from disguising or hiding proceeds of crime. The RICS issue guidance to assist members I complying with the regulations. HM Revenue & Customs are there Supervisors of Estate Agency Business under the money laundering Regulations 2007