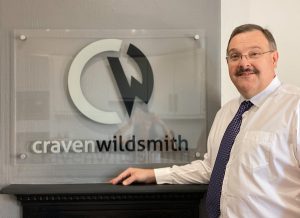 Neal has been in the property industry since 1985 initially working in Leeds and moving to Doncaster in 1986 where he started as a commercial surveyor with Barnsdales becoming a partner in 1990.Neal sold his interest in Barnsdales in 2009 and with Paul established Craven Wildsmith.
Neal specialises in commercial sales, lettings and management, he also deals with professional matters such as surveys, valuations, and Landlord and tenant matters offering advice to both landlords and tenants at all stages from offer to termination.
Neal has
A detailed technical knowledge of commercial landlord and tenant, valuation and property management matters and the ability to apply that knowledge.
Considerable expertise undertaking valuations for most purposes including secured lending, taxation, insurance, acquisition, disposal, accounting etc.
Experience with commercial and residential block management and service charges.
Wide-ranging experience of dealing with most situations and problems in respect of most types of commercial property.
Experience primarily in the Yorkshire, Humber and Lincolnshire region however he has managed properties from Kent to Cumbria.
Neal is a registered valuer, has an MSc in Property Asset Management, is a fellow of and assessor for the RICS and a corporate member of the IRRV
---
What people have said about Neal and his work
Paul Lewis
"I have employed Neal for commercial property valuation work. I have found Neal to have great knowledge of the commercial property market and can highly recommend his work."
Chris Ridgeway
"Neal, Thank you for your efforts, especially in providing technical advice and support with our commercial property in Doncaster. Your insight, knowledge and guidance has provided valuable support to our efforts to let the property. Of course, when the time is right, we will happily use your services again. Many thanks Chris & Lisa Ridgeway"
Brian Butcher
"I know Neal through the Fruit Tree Growth club where he is a great asset to the team through his generous nature. I have also used his company, Craven Wildsmith, to find me a tenant which they did very professionally and efficiently. I am more than happy to recommend Neal as an individual and Craven Wildsmith as a company to anyone reading this as I know you'll receive a good quality service."
Mark Beresford
Managing Partner, Taylor Bracewell Solicitors
"I have worked with Neal over a number of years. He has a wealth of knowledge of the local commercial property market and he adopts a very practical and common sense approach to the cases in which he is involved."
Chris Waters
"Neal works in a highly professional manner, responding and addressing issues as they arise in a prompt and efficient manner. I have no hesitation in recommending Neal or Craven Wildsmith and I know that they would not take on any commitment that they could not fully meet or fulfil."
Outside the office Neal enjoys spending time with his wife and two children