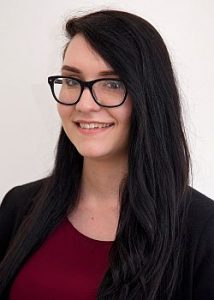 Khloe
Khloe's first year with us, she was taking part in the level 2 business administration apprenticeship, and is now working full time as front of house. Prior to joining our company, she studied at Trinity Academy in Thorne where she completed her GCSE's.
While in school, Khloe was part of the Army Cadets – where she received the rank of a lance Corporal. She also passed her bronze DofE award. During the three years in the cadets, she learnt a wide variety of things, became a role model to many and took on different responsibilities on a daily basis.
Khloe's hobbies are spending time with her friends, family and dogs.