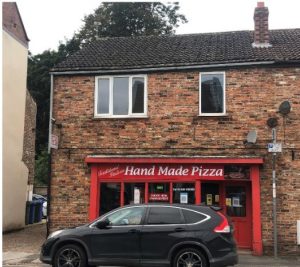 Investment  FOR SALE
• Retail and residential investment
• Ground floor takeaway shop
• Self contained 3 room flat
• 15 year lease from 18th June 2021
• Rent at £15,600 p.a with 3 year rent reviews
• Single property on two titles
Asking £199,500
Location
The property is located on Hailgate, which is just off the town centre close to Market Place.
Business Rates
The rateable value in the 2017 list is £4,050. This information was obtained from an inspection of the VOA website in October 2021. The RV is NOT the rates you pay for further information see https://www.gov.uk/calculate-your-business-rates
The Flat is in Council Tax Band A
Description & Accommodation
The property comprises a ground floor pizza shop and separate upstairs 3 bedroom flat.
A single property on two titles.
Commercial: Commercial - Sales, Investment & Development
Residential: For Sale