Office TO LET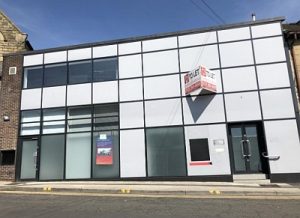 • Former Yorkshire Bank
• Potential for a wide range of uses subject to consent
• Ground floor 112 m2 (1191 ft2)
• First floor area 51.2 (543 ft2)
• Basement 13m2 (134 ft2)
• Rear garden
To Let £14,000 p.a
Location
The property has significant frontage to Garden St / Bank St, at the top of the high street and opposite a bus stop.
More details can be found on the location plans below.
Business Rates
The rateable value in the 2017 list is £18,500. This information was obtained from an inspection of the VOA website in April 2022.
The RV is NOT the rates you pay for further information see https://www.gov.uk/calculate-your-business-rates
Description & Accommodation
The property was last used as a Yorkshire Bank / Virgin Money. The property has air conditioning, and a small goods lift. The property comprises:-
Ground floor former banking hall, which is currently partitioning but can be opened up, with additional store rooms and toilet facilities. The first floor comprises office and storeroom. The basement includes additional storage space and a strong room with safe . Outside is an enclosed yard and rear garden.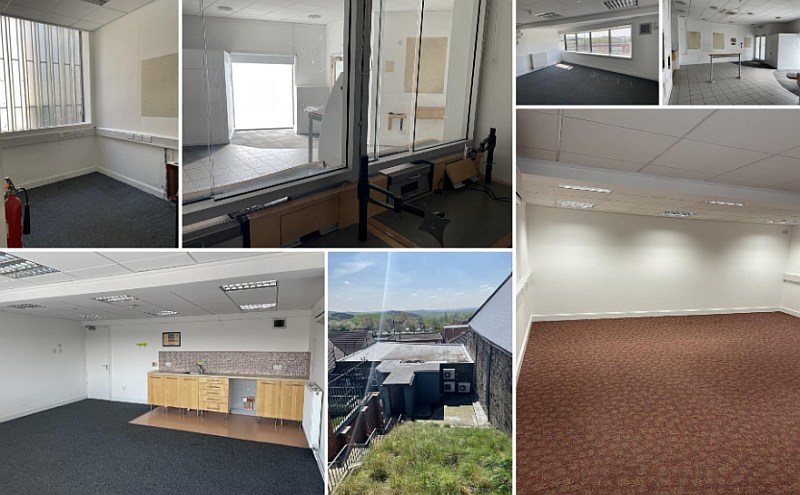 Commercial: Commercial _ Lettings, Offices to Let