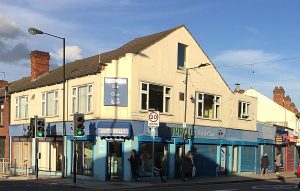 INVESTMENT/DEVELOPMENT OPPORTUNITY
* Fish & Chip Take Away
* Ground & 1st Floor Restaurant
* 2 Tenanted Shops
* Office with potential for conversion to shop
* Popular Location
* Opposite the Market
* Planning permission to
* Divide ground floor to 3 units
* Create 3 Flats
Price £280,000
Download full Particulars
EPC – Report
Location
The property is on the corner of Market Road and Copley Road.
It is a good secondary retail location popular with specialist retailers and has an international theme with retailers, restaurants and cafes.
The location is close to the market, Sunny Bar, the ring road and the Hub.
Description & Accommodation
The ground floor of 1 Copley Road was a fish and chip take-away, the first floor and ground and first floors of 20 & 22 Market Road were used as a restaurant with storage preparation space. 1d and 1e Copley Road are ground floor lock up shops.
Conditional planning permission was granted on 7th August 2017 under reference 17/01329/COU for "Subdivision of the existing ground floor commercial unit to no.3 retail units; a hot food takeaway and restaurant; the creation of no.3 self-contained flats at first and second floor."
Plans of both the existing and proposed layouts are
set out in the full particulars.
NOTE 1d and 1e Copley Road are NOT shown on the plans.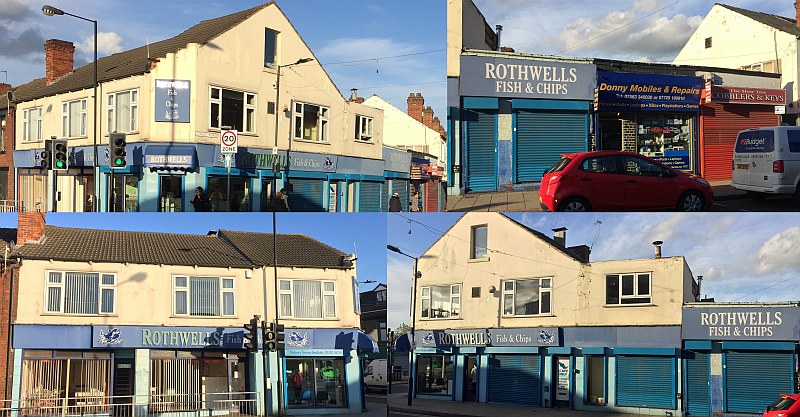 Commercial: Commercial - Sales, Investment & Development, Shops for Sale